Recently I was given the opportunity to review a complete oral care system by
TheraBreath
. I received their Fresh Breath toothpaste, bottle of Oral rinse and a box of their mouth watering lozenges. I am always happy to try new oral care products because I am horribly self conscience of my mouth and my breath. For one, I don't have the prettiest alignment of teeth and I only drink coffee. As horrible as this is, my mood suffers tremendously if I don't have the comfort of my coffee.
I have been reading the pamphlet that came with the system from
TheraBreath
and actually learned a couple new things from their tips. You know how everyone cups their hand to do that smell test for their breath? This actually is not really effective. I never got results from that test anyway lol. They suggest you lick the back of your hand and let it dry. When its dry, smell your hand and see if it is offensive. This is a good indicator along with smelling the floss after you've flossed your teeth. Don't let the gum you chew throughout the day or breath mints that you pop convince you that you do not have bad breath. It turns out that the sugar in those products and minty freshness, not only masks the bad breath but also helps the bacteria that causes it to flourish. It coats the sulfur on your tongue and helps it grow.
I found these facts really interesting and helpful to read after I tried the system. At first I thought that the toothpaste was really bland and the flavor (or lack there of) left a lot to be desired. As it turns out, the bland flavor is a good thing. I wouldn't want to replace minty flavor with bad breath. As I continued to use the toothpaste, I definitely felt more fresh and could sense a slight tingle. It doesn't give you that blast you may expect, but this is good for the whole family because of it. Your kids won't freak out over the taste. Next I tried the Oral rinse. Again, I was got the same opinion of bland flavor but in this case, I was happy about it. The reason I always hated rinses is because of the burning I would get from the alcohol. I was overly sensitive to it and could hardly stand the length of rinsing that was recommended. TheraBreath rinse is extremely gentle to rinse but very effective. Again I could sense some tingling and loved that I didn't feel the need to rinse it out immediately. It felt like rinsing with water but had that cleaning feel. This system is really easy to adapt to because it doesn't burn and because it isn't masked with tons of mint flavor and scent, you can really tell if it is working. The lozenges were nice. My husband and I both really like them, and again, they weren't harsh so my 5 year old was able to enjoy them too. These mints not only taste great and fights bacteria and germs that create bad breath, but they also have an agent that helps your mouth produce saliva so a dry mouth doesn't add to the problem.
I have looked up several other reviews on this product and have found that TheraBreath is a staple in the oral care products. It has been called a system that is 'not the fly by the night' product. Another product that
TheraBreath
has that I hope to try soon is the Aktiv-k12 Probiotics. Some of you may have heard the term probiotics .. they replace the undesirable, anaerobic bateria that cause bad breath with healthy, beneficial cultures for a guaranteed solution to chronic bad breath problems. They offer several different rinses that may target your problem area and also have nasal drips to help flush the nasal passages for further protection against that stubborn bad breath.
If you would like to buy some and try it for yourself, the best place is from TheraBreath themselves.
Win It
TheraBreath and Dr. Katz want you to try it for yourself, so they have offered the
Fresh Breath toothpaste and Oral rinse to 2 of my Inspired readers.
Read on to see how you can win them..
Contest Rules:
For each entry you put in, please leave a separate comment. Make sure that you include your email address in the comment so if you are the winner I can contact you. The winner will be chosen via random.org. They will have 48 hours to respond after they have been emailed. If they do not reply in time, a new winner will be chosen. Unless it is otherwise stated in the rules, this contest is open for the U.s and Canada and I may or may not congratulate the winner in a blog post. Thanks for checking this contest out, and good luck!
This contest will be closed at 11:59 est time on May 7th, 2011.
Mandatory Entries:
Extra Entries:
Like TheraBreath on Facebook

+1

Follow TheraBreath on Twitter

+1

Like Inspire on Facebook

+1

Be an Inspired follwer on Twitter

+1

Tweet about this giveaway (you can click on the flying bird and use the tweet below)
#Win 1 of two sets of oral care from @therabreath, fresh breath toothpaste & Oral rinse @giveaway by @InspiredLangley http://bit.ly/eZ2XaL
You can tweet about this giveaway once a day and earn
+1
entry for each tweet.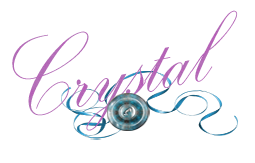 I received this product for the purpose of review. The opinions in this post are 100% my own and may differ from yours.