Not to long ago, I
shared my thoughts
with you on TheraBreath orginal toothpaste, oral rinse and the mouth wetting lozenges. Now I would like to talk about their Multi Symptom Probiotics. First I would like to let you in on a few facts about Probiotic Treatment. Scientific research has proven that a healthy level of 'good' bacteria in the body can be very beneficial. Naturally we all have this 'good' bacteria helping us in many bodily functions. We all have different levels of this bacteria and the lower level people seem to be more susceptible to various illnesses. So lets crank the level of 'good' bacteria right? Right.
TheraBreath Multi Symptom Probiotic Treatment
is a 7 day treatment and can be done once a month. I completely misread this at first and thought it was a dose a month lol. Luckily I caught that error right off. Yea, I can be a bone head. The treatment is really easy to do. It comes in sticks that you tear open and mix with 2 ounces of water and swish like mouthwash. You use on stick in the morning and one in the evening on your first day, and one stick every morning on your second through the sixth day. Then to finish the treatment off you do a stick in the morning adn one in the evening on your last day. The flavor reminds me of that Tenga orange drink.
S. salivarius is the 'good' bacteria that can be found on the back of the tongue and throat area and is there since birth. This is also closely related to the safe bacteria widely used in yogurt and cheese. So this treatment is completely safe. Some of the S.salivarius M18 & K12 ( the bacteria in the treatment) are:
protects the teeth from the causes of bacterial cavities and tooth decay
reduces dental plaque and biofilm by breaking up the natural glue that allows these substances to stick to tooth and gum tissue
reduces periodontal inflammation and gum sensitivity ( the big one for me! )
reduces tooth sensitivity attibuted to acid erosion
protects against the bacteria that cause bad breath
reduces tooth staining by reducing adherence of stains to enamel
boosts the body's natural immunity against chronic sore throats and strep
supports ear, nose and throat health, reducing incidents of ear aches associated with middle ear discomfort
Wow! That's a lot of benefits! A helpful gift that
TheraBreath
provides with the treatment is a great guide booklet that not only tells you how to use the treatment and goes over the benefits but also has some studies in the back that talk about bad breath, plaque, tartar and how they are caused. It's super useful and has a coupon on the back for $2.50 on your next treatment. Another cool thing is that this treatment comes with a small tube of TheraBreath original toothpaste included :) Makes it even easier.
To
buy this great Probiotic Treatment
, head on over to
TheraBreath
, Walgreens , Walmart, or Rite Aid. It is sold for $28.00.
Now I don't have the probiotic treatment to give to one of you but I do have their great mouth wetting lozenges ( a value of $13.00 ). They are mints that work in 3 stages to make sure that your mouth is fresh, moist and healthy. Here's how to win these great mints to try:
For each entry you put in, please leave a separate comment.
Make sure that you include your email address in the comment
so if you are the winner I can contact you. The winner will be chosen via random.org. They will have 48 hours to respond after they have been emailed. If they do not reply in time, a new winner will be chosen. Unless it is otherwise stated in the rules, this contest is open for the U.s and Canada and I may or may not congratulate the winner in a blog post. Thanks for checking this contest out, and good luck!
This contest closes at 11:59 est time on June 11th.
Mandatory Entries
Be an inspired follower +1
Go to TheraBreath and tell me another product I have not talked about that you would try +1
Extra Entries:
Follow TheraBreath on Twitter
Tweet about this giveaway (click on the flying bird) and you can copy and paste below: #win Mouth Wetting Lozenges by #therabreath and fight #bad breath . Enter this #giveaway by @InspiredLangley http://bit.ly/ll2JMN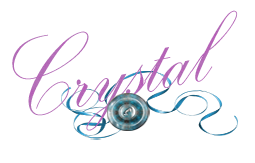 I received this product for the purpose of review. The opinions in this post are 100% my own and may differ from yours.