Now that school is going to be ending and sports have been well underway, everything is getting super hectic and I am on my feet a lot! I remember when I used to wait on tables that when I got home, my feet would be throbbing and it would take a while to get it to go away. Well, I am starting to feel like that again and it has gotten to the point that I forget to eat and get off my feet.
Well now, I have some comfy slippers from Nature's Sleep to help keep the aches away.
This lucky girl was pleasantly surprised with 2 lilac clouds to cushion her steps all day long. Ok, they aren't clouds, but they might as well be. I got a pair of open-toe terry slippers with memory foam and all I can say is "Ahhhhhhhhhh......"
I ruined my last pair of slippers by going in and out, letting my dogs out or getting something in the car. Didn't matter that I was quick, they didn't hold up and were finally tossed out. What is nice about these particular slippers is that they have a thermoplastic rubber sole which is not only non slip but perfect for quick jaunts outside without damage.
You can get Nature's Sleep slippers in both open-toe or closed and in a variety of colors. The sizes are unisex so ladies you may want to order a size smaller. I wear a size 7-71/2 and the small feels like it was made for me. At first I thought they may be a little on the small side, but once I got them on .. I mean, no joke.. they feel like they were tailored. My feet just sunk into the luxurious memory foam while the terry cloth kept them cozy and snug.
You can get these slippers for $25 for the open-toe and $30 for the closed. There isn't a huge selection of colors. With open toe they offer pale blue, mocha ( which would be my second favorite) and of course lavender .. which I like to say lilac because it is my obsession and these lavender slippers are the essence of the lilac color that I love so much. I really couldn't have asked for a more perfected pair for myself.It's just not possible... unless they smelled like lilac with every step. Then I may have died and gone to Heaven! For more information on the slippers or any of their other great products such as quality
memory foam mattresses
and pillows at
http://www.naturessleep.com
.
Well, I can't wait to give these babies away... so let's have at it, shall we? You know the drill by now! Use the rafflecopter below to enter and extra good luck to you on this one :) Just in case you don't win though, don't leave empty handed. Take this code:
BEARS50
and use it at check out for
50% off
ANY purchase on their site!
a Rafflecopter giveaway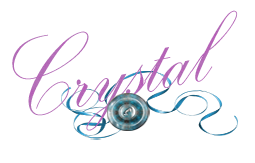 I received this product for the purpose of review as part of the Nature's Sleep bogging program. The opinions in this post are 100% my own and may differ from yours but you may just be crazy not to agree that these slippers rock!