Do you love realistic romances where the hero isn't too far fetched and you seem to feel everything the main characters feel? This book is it! I have read all sorts of period romance novels and this one had me for many reasons.
The book is about a young mexican widow who is devoted to helping her mother-in-law save the family farm. When arriving in Texas, she is immediately noticed and the inspiration for town gossip. She works incredibly hard and tries her best to blend in. Among her doters, she has a crazy neighbor who corners her every chance he gets and a rich, respectable cousin of her late husbands. He has already shown her he is there for her no matter what but guilt and sadness keeps him from giving his heart freely to her. Both being stubborn, they chance ruining their reputations without the happiness they both so desperately want and deserve.
This book would be a great movie and would probably be one on my faves. When you think the story is over, it's not and the ride continues. The characters are very believable, lovable, infuriating and more. Regina is a wonderful storyteller and I will be paying more attention to when she has new arrivals!
Click below to get your own copy!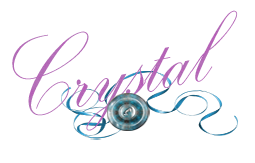 I received this book for the purpose of review as part of Bethany House. The opinions in this post are 100% my own and may differ from yours.